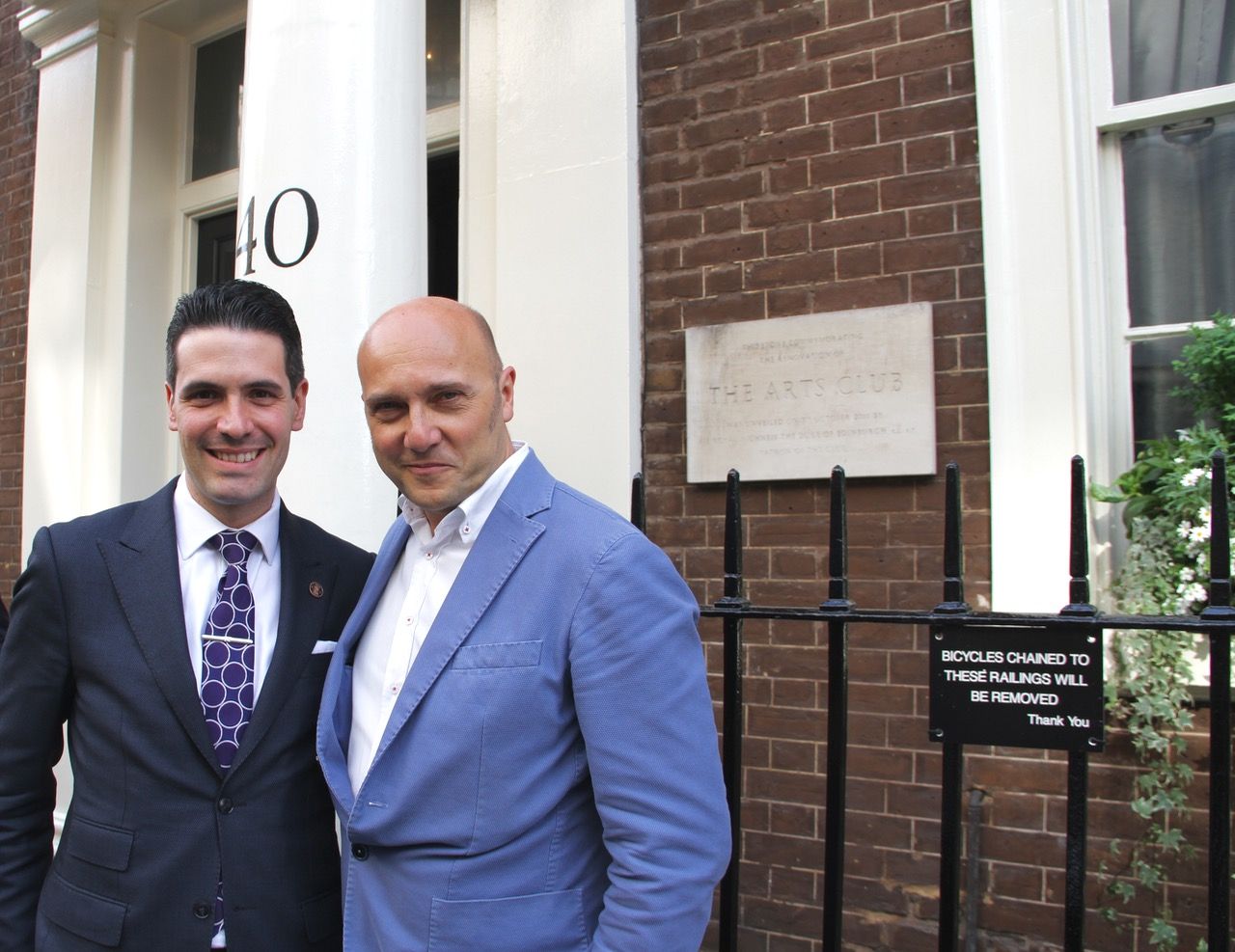 Far from absurd decisions that separate the big english city from Europe, London demonstrates its most exclusive side in private clubs, today I want you to meet The Arts Club one of the most acclaimed in today's capital of the United Kingdom. Founded in 1863 by professionals and lovers of art, literature and sciences, it reopened its doors, completely renovated, in September 2011.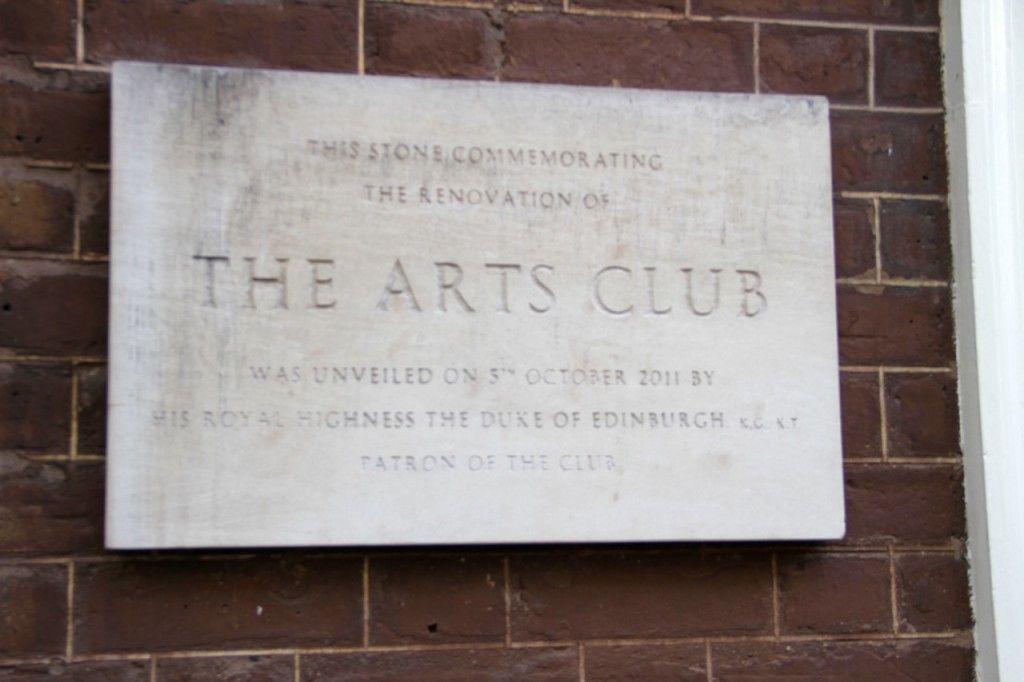 I am here with Raúl Martínez, the Brasserie Restaurant Manager and one of our compatriots captured by the big city, it is one of the most atmospheric places in London. On its tables sit beautiful and famous people everywhere who hasten to enjoy and smile as they discover the new dishes by the Executive Chef Jean-Luc Mongodin, a Frenchman who does not like being photographed. The Head Chef is Justin Ip.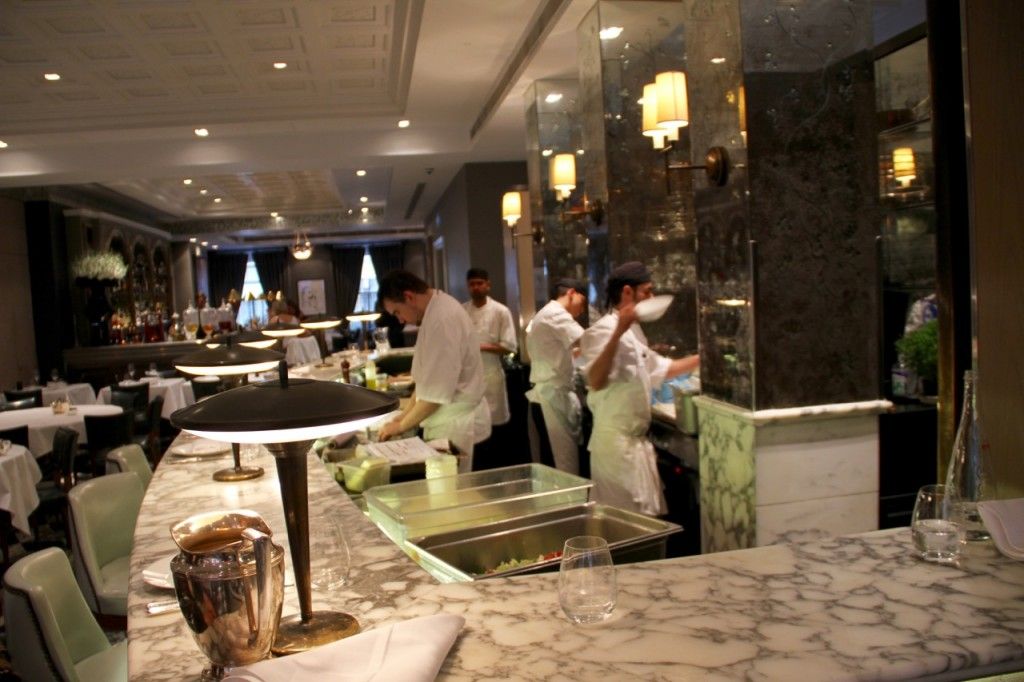 A large group of chefs create dishes meticulously assembled at the bar, where I will eat and experience a service to the rhythm of rock & roll.
Once situated in my place and which the camera discretely guarded so that the celebrities didn't think I was a paparazzi, we started with a Château Lafitte accompanying me throughout the meal.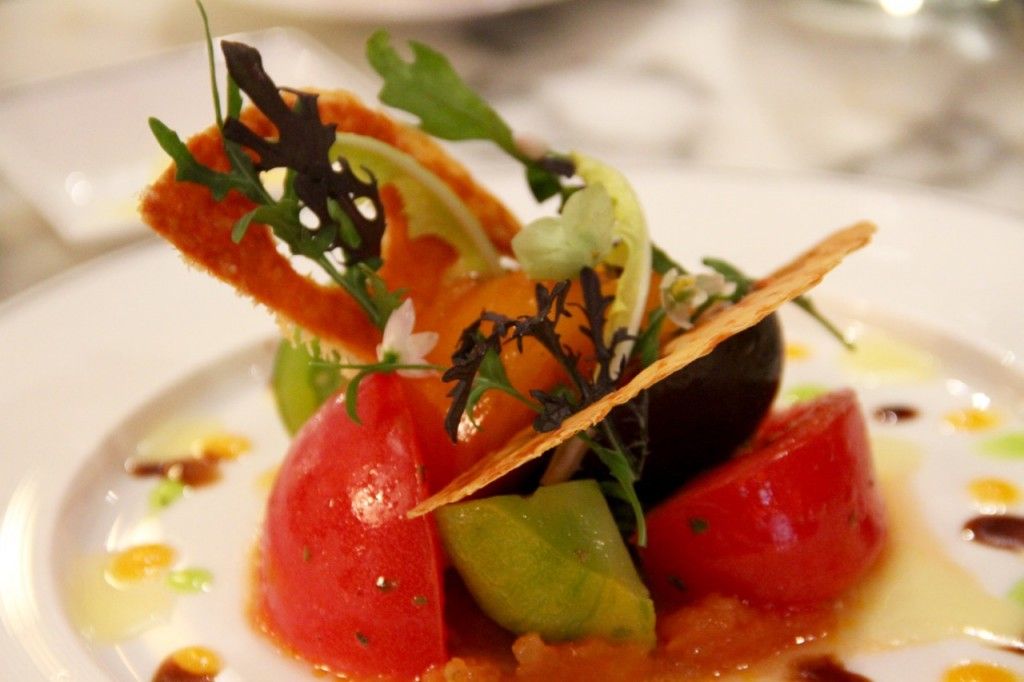 We begin with a refreshing Heritage Tomato Salad.
A fresh starter to make way for the suggested Yellowtail.
Followed by a Langoustines Salad. The Chef has just incorporated this dish to the menu and he proved very interested in knowing my opinion, perfect semi-raw langoustines that the chef knows how to accompany with seasonal vegetables, radish, carrot…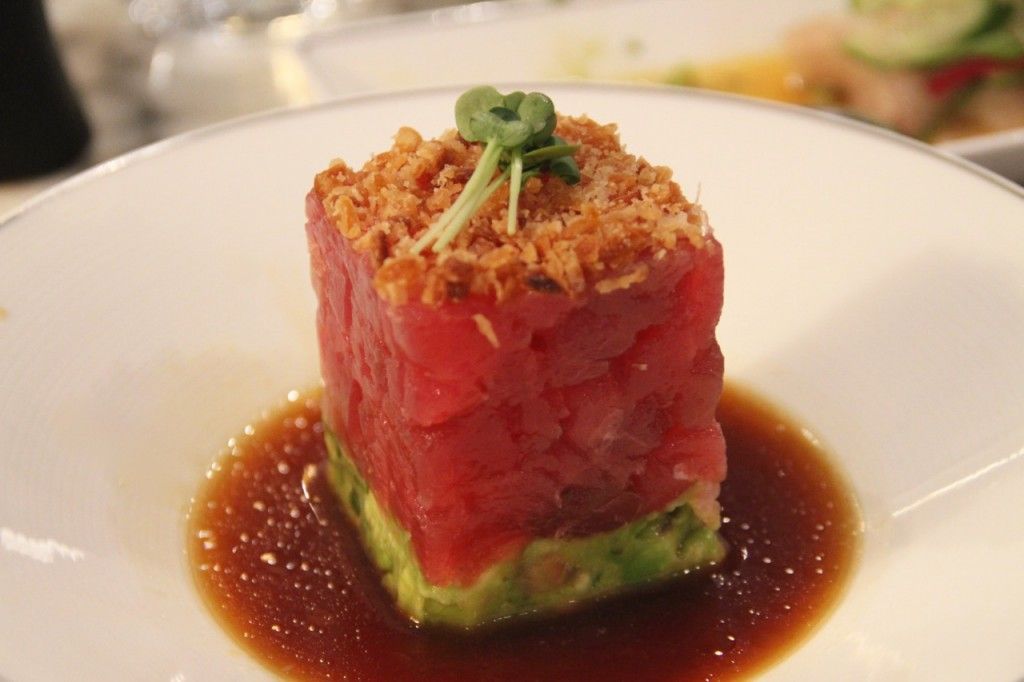 A Tuna tartar with avocado and a soybean base make up the dish arriving to my table.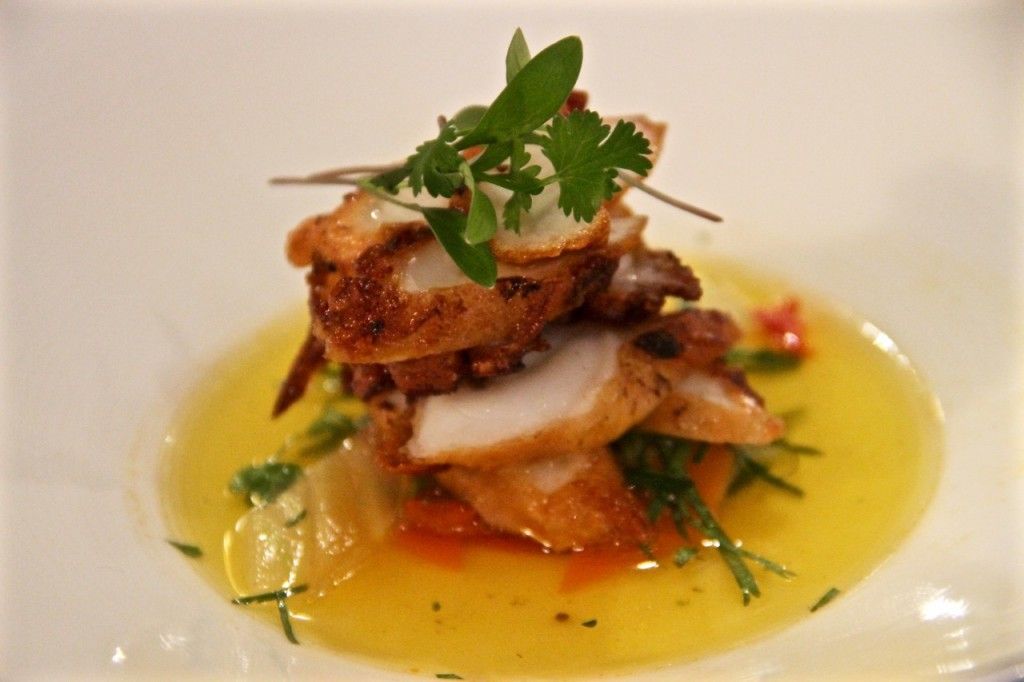 A mild next dish is proposed by the chef who presents us with an original Marinated Octopus.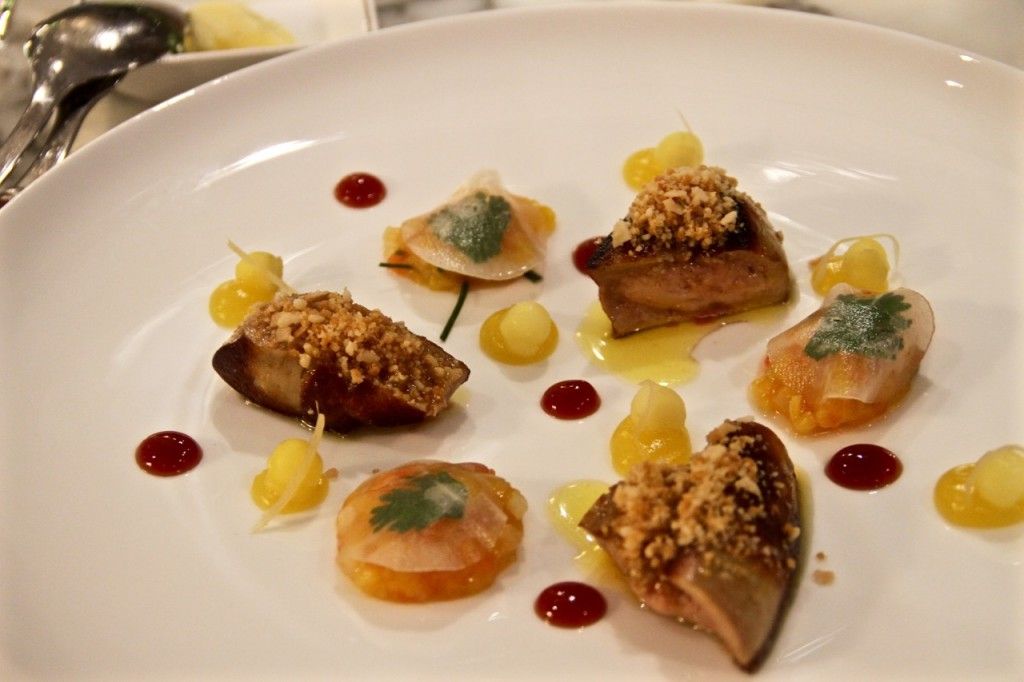 Playful flavours and dashes of colour surrounding a good Foie Gras with mango maintains the freshness of the dishes, with the fruit coming in acting as a catalyst for the fat liver.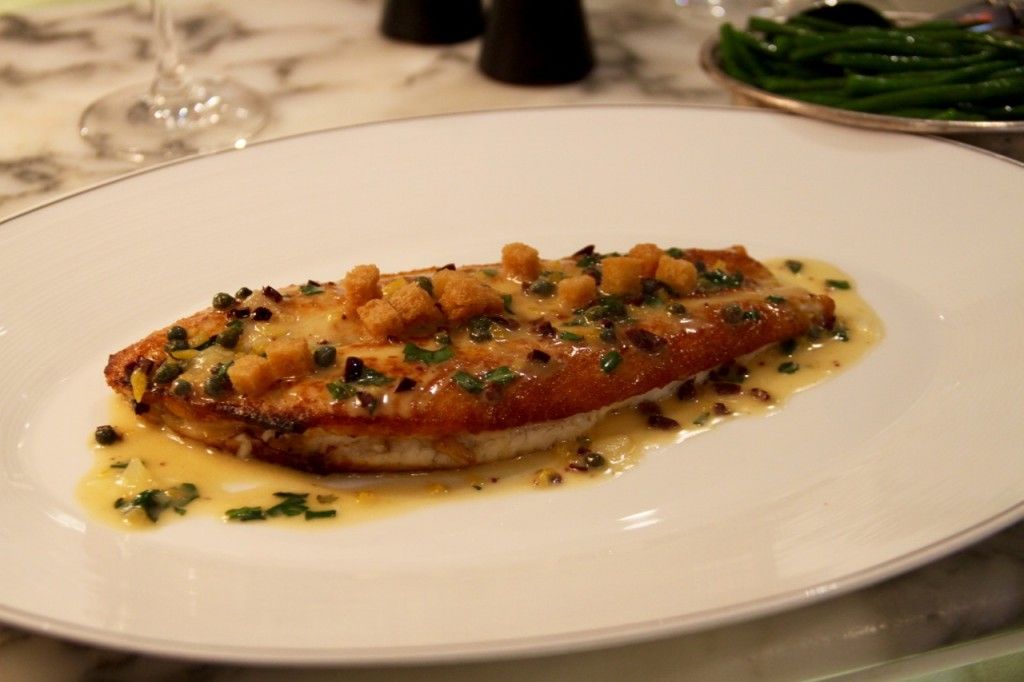 My main dish will be a Grenobloise Dover sole, well cooked and smooth meat. I feel touched by this meal after experiencing other large and intense dishes found in London but the product us worth it and I give it a great account.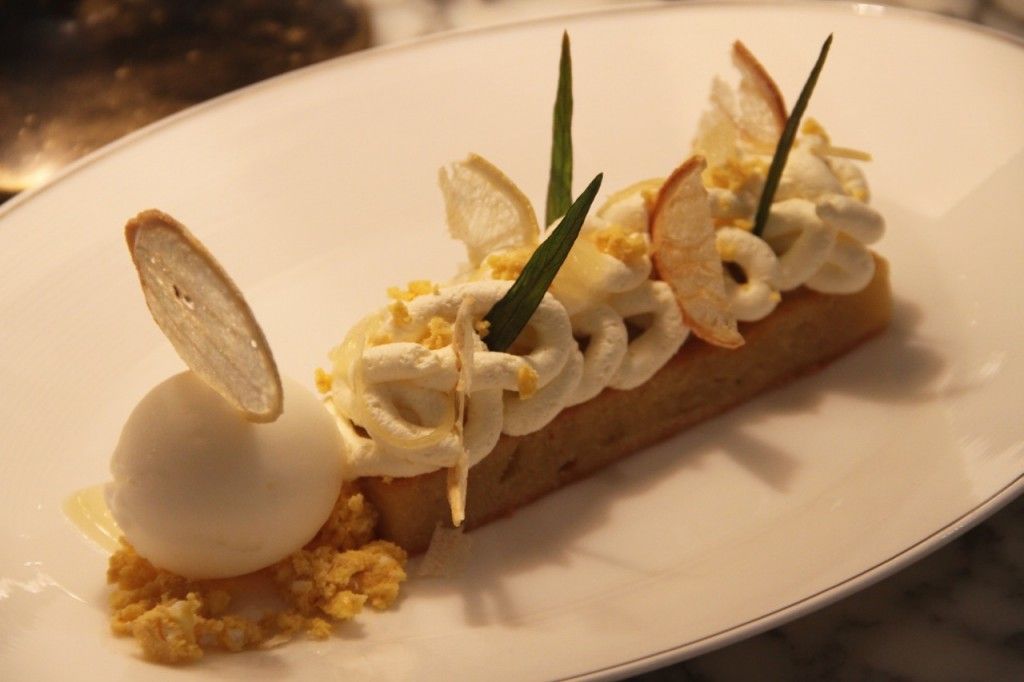 The surprise arrives with the dessert, I just returned from touring Rome and the Amalfi coast for several days with Chef Julián Mármol for the opening of his new restaurant Kyushu in Amalfi and we have worked hard with Amalfi lemons. On the menu of The Arts Club I can see the dessert that calls, e the most "Lemon Amalfi", the temptation is too great for me to pass, a young Argentinian Pastry Chef is responsible for this pleasant establishment, Victoria Villella (pastry chef) who works in the team of the Executive Pastry Chef Claude Lamarche. And I did not regret this, soft, elegant, and exciting, it took me back to Amalfi all over again, enjoying the fragrance and taste of its famous lemons.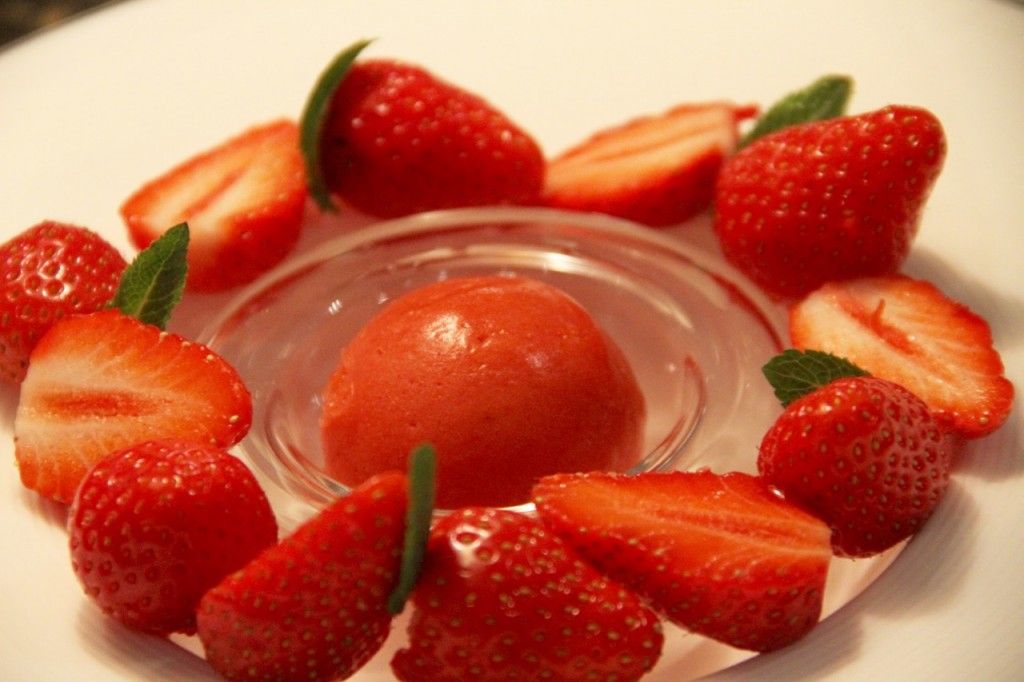 Raúl suggested trying more desserts and I listen to him, they will be some Garigutte Strawberries accompanied by ice cream of the same strawberries.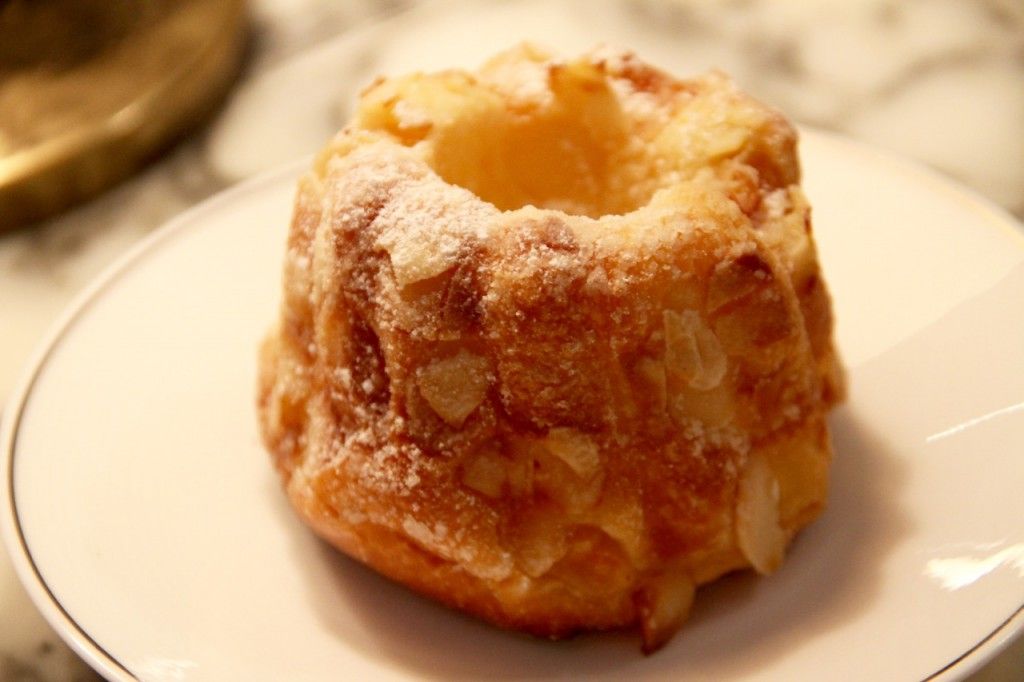 My friend does not want me to miss out on the Kugelhopf dessert, an exquisite cake with almonds indeed with being tried.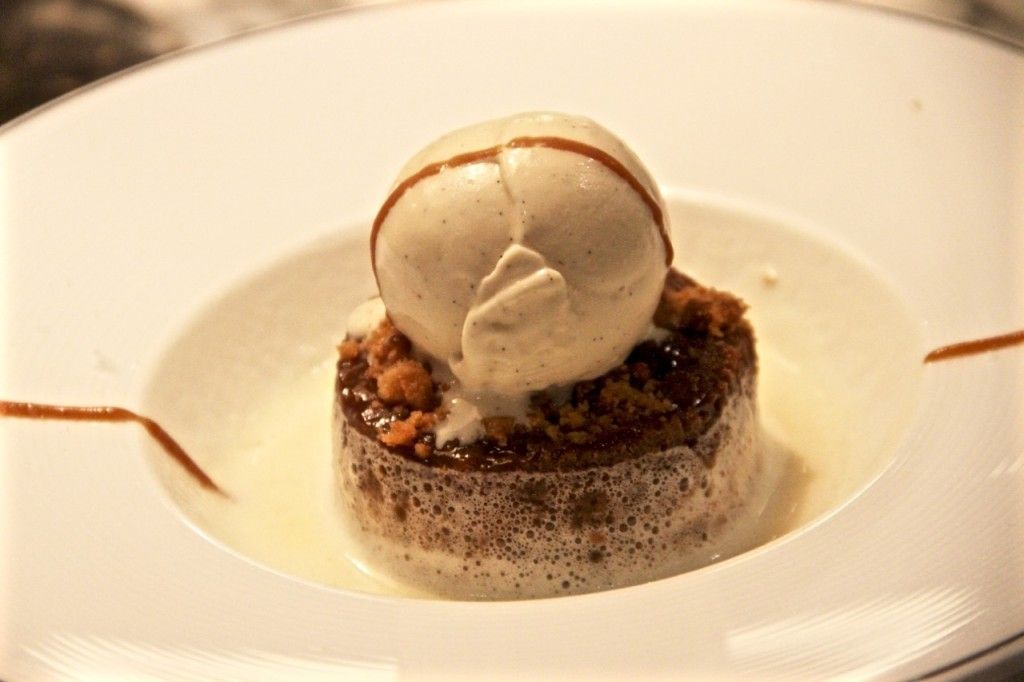 And we finish with a Banana sticky toffee, another dessert well done that demonstrates the great skills of the confectioners of this club.
Once finished Raúl proposes getting to know the club deeper. We begin with the bedrooms of its small hotel. In line with the rest of the club. Elegant, with a contemporary design with art as a common denominator.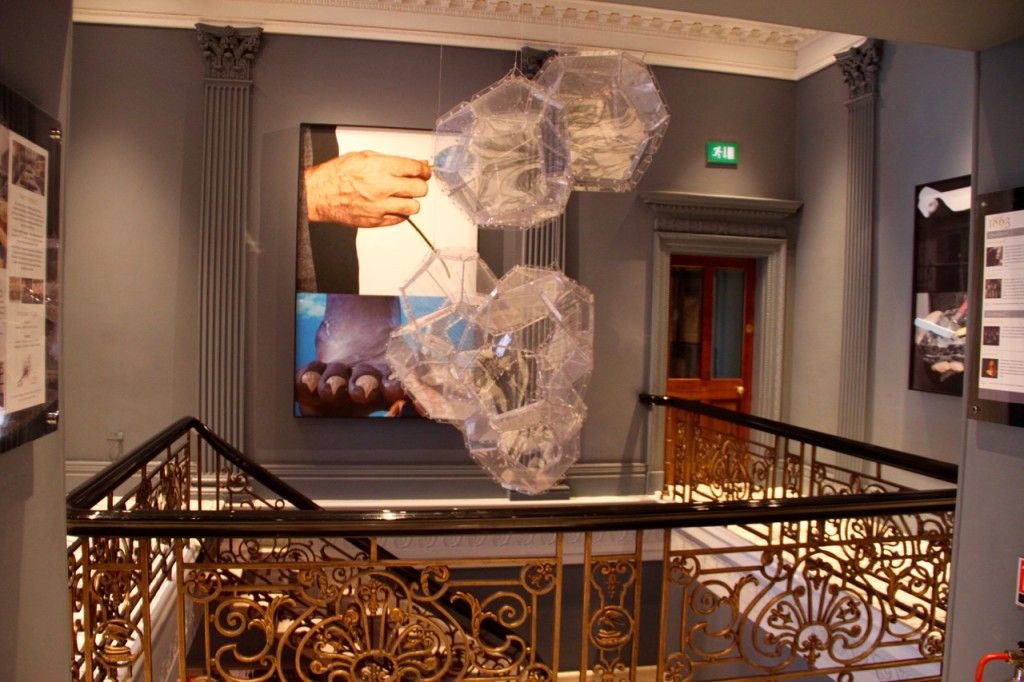 On its walls, stairs and ceilings, the art manifests itself continuously with paintings, sculptures and artistic lamps.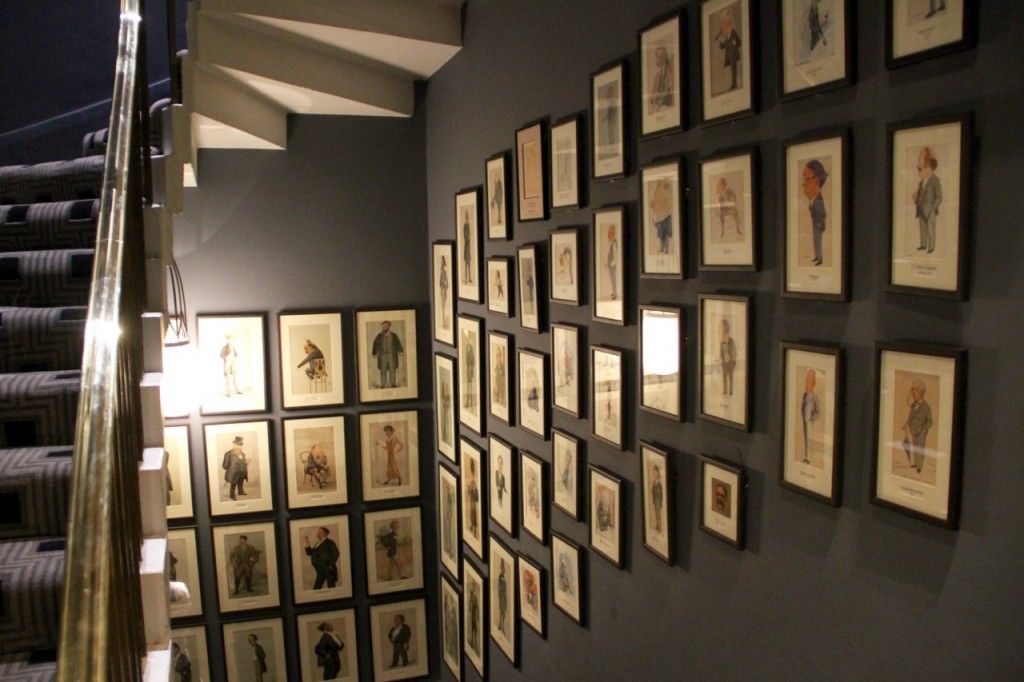 On the stairs that lead to its disco or night club, one finds surprising paintings and caricatures from past years of the socialites who lived through the more classic version of this club.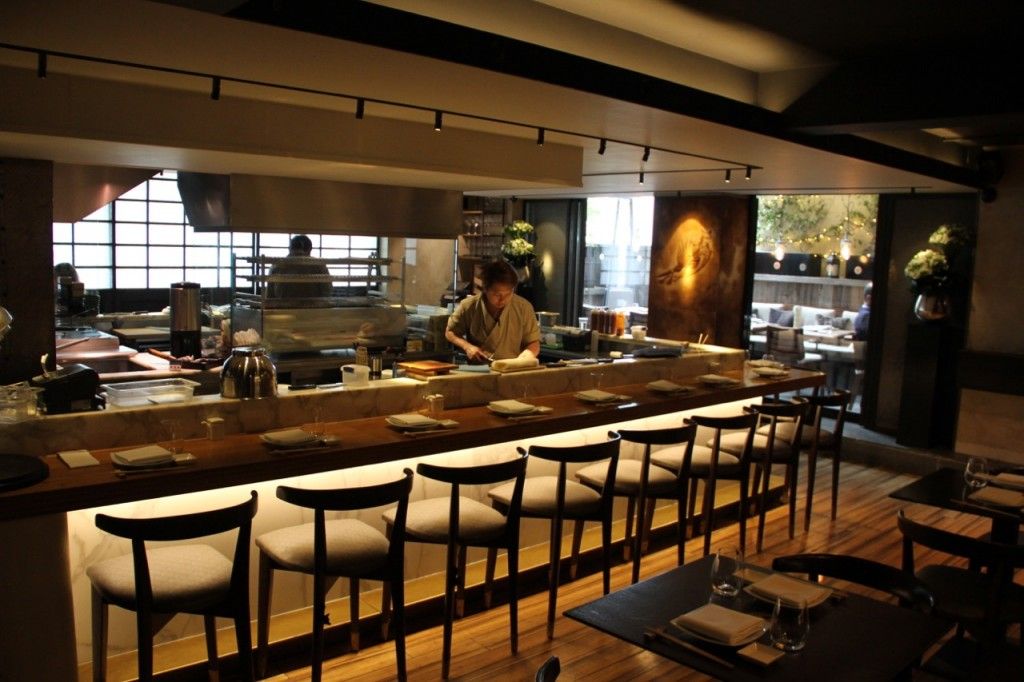 The visit to its Japanese restaurant invites me to return soon to know what is chef can propose to me, the space is very welcoming and its kitchen view exhibits the preparation of dishes to all guests. An outdoor terrace is available.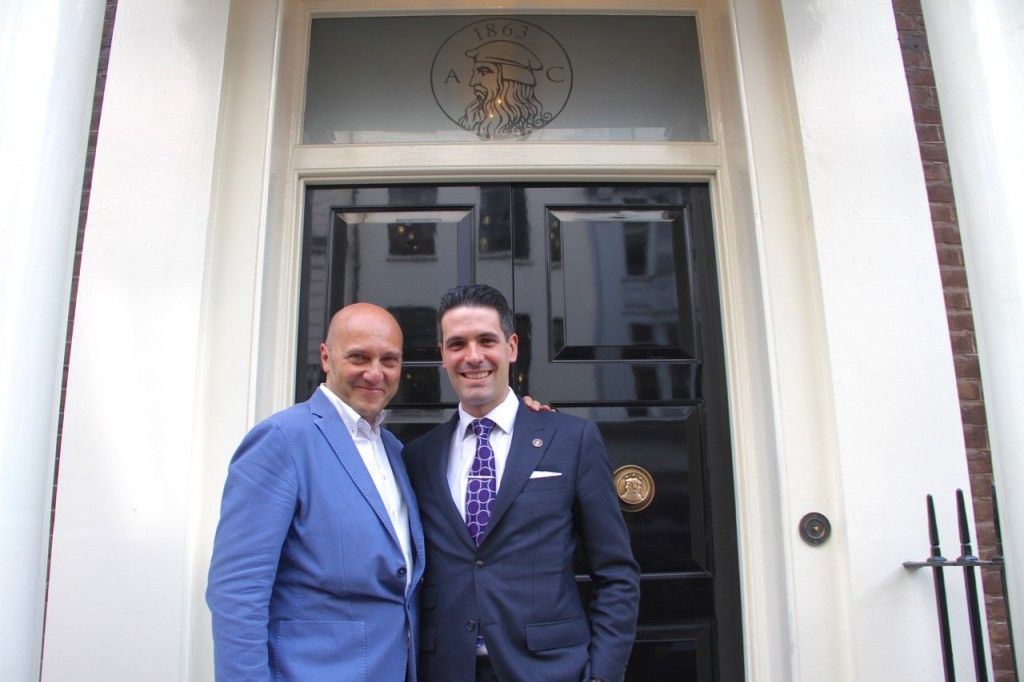 I say goodbye to Raúl and continue my journey through London in search of new unique places, the feeling of having travelled time accompanies me, the portraits of the former owners from the 1800s are etched on my retina and I cannot help thinking that other seekers of taste must have come by this place many years back, it is possible that I could've come through here in a past life…
Texto Original de Esteban Capdevila, translated by Serena Dench.